UCSC Farm & Garden
catalyst to create a sustainable community

The EcoVillages Concept

In the context of growing environmental awareness, there is a great need for practical, affordable communities supporting an environmental lifestyle that won't compromise modern expectations of personal comfort and social stability. The EcoVillage lifestyle can be supported by integrated technologies and community benefits.

---

The Farm and Garden

Planning Report 1 from San Luis Sustainability Group

---

UCSC Planning Information




Solar Access Study

For comparison, see an analysis of Village Homes in Davis, California.
The following is from a UCSC planning document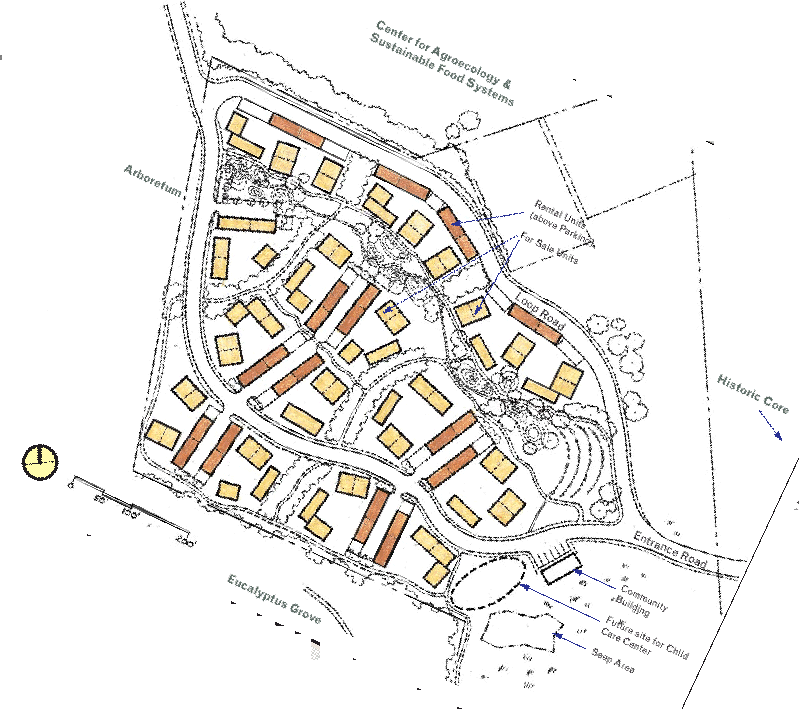 Drawing reoriented to align north arrow.
---
Exemplary Sustainable Building Projects
University Projects Employing Principles of Sustainability
Other Projects Employing Principles of Sustainability
---
Events
---
Controversy about UCSC Development (Inclusion Area D and other)
---
References
---