Ecotopia History of Solar Electric Vehicle Development
Since the late 1970's, the Ecotopia group of companies has been involved in developing sustainable transportation technologies powered with renewable energy sources. In 1981 Ron Swenson built a solar powered electric tricycle, and then in 1991 went forward in earnest with a promotional event, exhibiting solar race cars at the Denver Grand Prix. As a consequence, Ron, Frank and other team members joined with Beatriz Padilla and a group of students from several universities in Mexico City to develop a solar race car. Tonatiuh competed in 2 international solar car races and the project was the impetus for a number of commercial electric vehicle projects -- electrathon racing, converting regular cars to electric, and an electric bus with the Universidad Nacional Autonoma de México.
Several years later Swenson Technology sponsored solarEVolution, a pioneering productivity-centered service learning program with a curriculum that engages youth in building a utilitarian solar vehicle.
In 2006, Ron Swenson discovered a way to produce sufficient power from solar energy (PV) to energize a high capacity transport system.
In 2008, Encitra was founded to create tools for 4-D (3-D + time) modeling of the urban environment to facilitate visualization and design of new infrastructure. Encitra has been under contract with cities to develop solar powered automated transit networks, with emphasis in Sweden and the USA.
In 2010, INIST, the International Institute of Sustainable Transportation, was founded to carry the objective of sustainable transportation into the educational community. INIST established the Solar Skyways Challenge in the summer of 2012. Several universities have accepted the challenge and are developing solar powered transportation systems.
---

now housed at the London Science Museum: Ron's great-great-grandfather was engineer on the "Puffing Billy"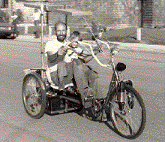 Ron with son Brendan driving his first solar vehicle in 1981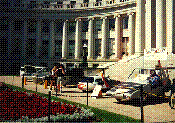 Denver Grand Prix Solar Car Exhibit, 1991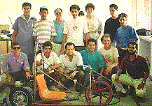 University of Colima, Mexico, Electrathon Racing Team, 1994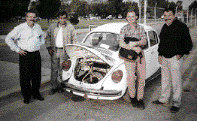 Electric "Vocho" -- a VW conversion in Mexico, 1994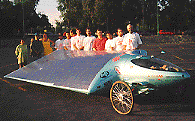 Tonatiuh and the Mexican Solar Race Team, 1995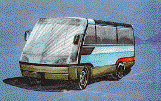 Mexico, UNAM Electric Bus prototype, built 1995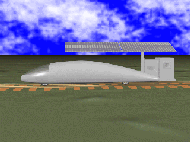 Ultralight Rail Design for Santa Cruz, in design, 1995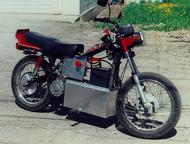 Prototype electric motorcycle, 1998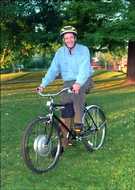 Prototype electric bicycle, 1999


Utility Solar Vehicle (from SUV to USV) by SolarEVolution, 2002-2005

Solar Powered ATN concept, 2007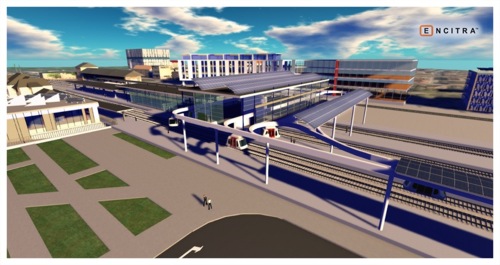 Solar Powered ATN design for Uppsala, Sweden, 2012

Stay tuned for new developments!
---